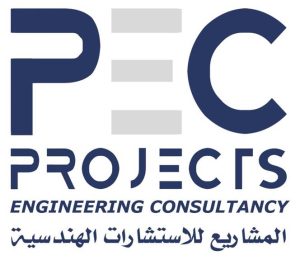 Projects Engineering Consultancy (PEC) was established in Kuwait ( 2007 ) with the name of Hamoud Al. Zuabi Consultancy. Later the office was upgraded to House"دار". it started rendering professional services directly relying on the capabilities of a group of specialists who formed the nucleus of its work team that continued to grow since it was established.
In order to achieve its objectives and provide the highest level of consulting services.
Projects Engineering Consultancy has built a team of professionals with high technical and artistic qualifications.
Projects Engineering Consultancy (PEC) is not only specialized in providing one type of Engineering services but is also versatile in showing its contribution in providing Environmental, Supervision and Project Management services.
A structural engineering service is also offered which covers Architectural designing and construction across a broad range or works including Building structures, retaining walls, culverts and bridges. We even offer a comprehensive "one-stop" infrastructure planning based on a detailed understanding of development procedures. Transport assessments are carried out and highway layouts prepared as part of the local authority approval and adoption process.
Infection disease Hospital
Al-Matrook Factory for manufacturing dyes